Pestushki and nursery rhymes for your kids
Pestushki and poteshki- a folk poetry for children of early age,which has absorbedcenturies-old folk wisdom of the Russian language.
Rhymes, pestles, jokes and tongue twisters help the development of a child's speech, develop a sense of rhythm and rhyme, form the intonational expressiveness of speech, instill a love for their native language. These are the very first lessons for babies that can be given by mom, telling poems with love and tenderness and singing the first songs.
Puffs,
On hare,
On Sasha rastunushki,
Across fatties,
Along the long one
Walker legs,
Grip handles,
Goggles,
Morel Sock,
Chaff,
Cleverness,
Ears-ear,
My mother.
Batyushki-ruffles!
Potyagushki, potyagushechki!
From socks to toe!
We pull, pull,
We won't stay small!
Here we grow, we grow, we grow
Traction, traction, potyagushenki,
On Katia bloody!
Grow up, daughter, healthy,
Like an apple tree garden!
Cones
Our Andrew,
Along the dolly
Across the bbw!
Tyushki, tyutyushki,
Oatmeal cakes,
Wheat pie,
On the dough is mixed
High ascended,
The old woman is gone,
The old man ran away.
Hussars, hussars, hussars rode,
They rode lancers, lancers, lancers,
We went to the Cossacks, the Cossacks, the Cossacks,
On smooth track,
On smooth track,
Over bumps, over bumps,
Over bumps, over bumps,
In bumps, by bumps, on bumps,
On the bridge, on the bridge, on the bridge -
Boo in the hole!
Gu-tu-tu Gu-tu-tu
On the green, in the meadow
It is a cup of cottage cheese.
Two Tether arrived,
Pecked, flew away.
As they flew,
We looked at them.
Am!
Sings, singing Nightingales!
Sings, sings Young!
Young, Pretty,
Pretty, Nice!
Bai, Bai, Bai Bai ...
You, dog, not barking,
Belolapa, do not whine,
My Tanya do not wake up.
Dark night - I can not sleep,
My Tanya is afraid ...
You, dog, not barking,
My Tanya do not scare!
And that-that, that-that,
I'm growing up on a Christmas tree.
Wind tree swayed,
H with the Christmas tree fell.
I fell on a stump,
Became a nice lad.
Bayu-Bayu, bainki,
Buy son boots,
We put on little legs,
Let's go on the road.
Will our son go,
Nova boots wear.
Cockerel, cockerel,
Golden Scallop
Maslena little head!
Shelkova beard!
That you get up early,
You sing loudly
Do you give kids sleep?
Skok-poskok,
Young Thrush,
On the water went,
Youngster found.
Young girl
Small,
Itself from the chords,
Head with a pot.
Shu you! Flew,
On the little head and sat down.
Ladushki, ladushki!
Where were you? - By Grandma.
What ate? - Kashka.
What drank? - Mop.
Porridge butterdish,
Braga sweetheart,
Grandma dobenka,
Drank, ate,
We flew home
They sat on his head,
Ladushki sang!
Oh, lyuli, lyuli,
Flew ghouls,
Oh, flew away,
They sat on his head.
Thieving Magpie
Cooked porridge,
I fed the kids.
Gave it,
Gave it,
But this did not give.
Goat goat horned
For the little guys.
Related news
Pestushki and nursery rhymes for your kids
Pestushki and nursery rhymes for your kids
Pestushki and nursery rhymes for your kids
Pestushki and nursery rhymes for your kids
Pestushki and nursery rhymes for your kids
Pestushki and nursery rhymes for your kids
Pestushki and nursery rhymes for your kids
Pestushki and nursery rhymes for your kids
Pestushki and nursery rhymes for your kids
Pestushki and nursery rhymes for your kids
Pestushki and nursery rhymes for your kids
Pestushki and nursery rhymes for your kids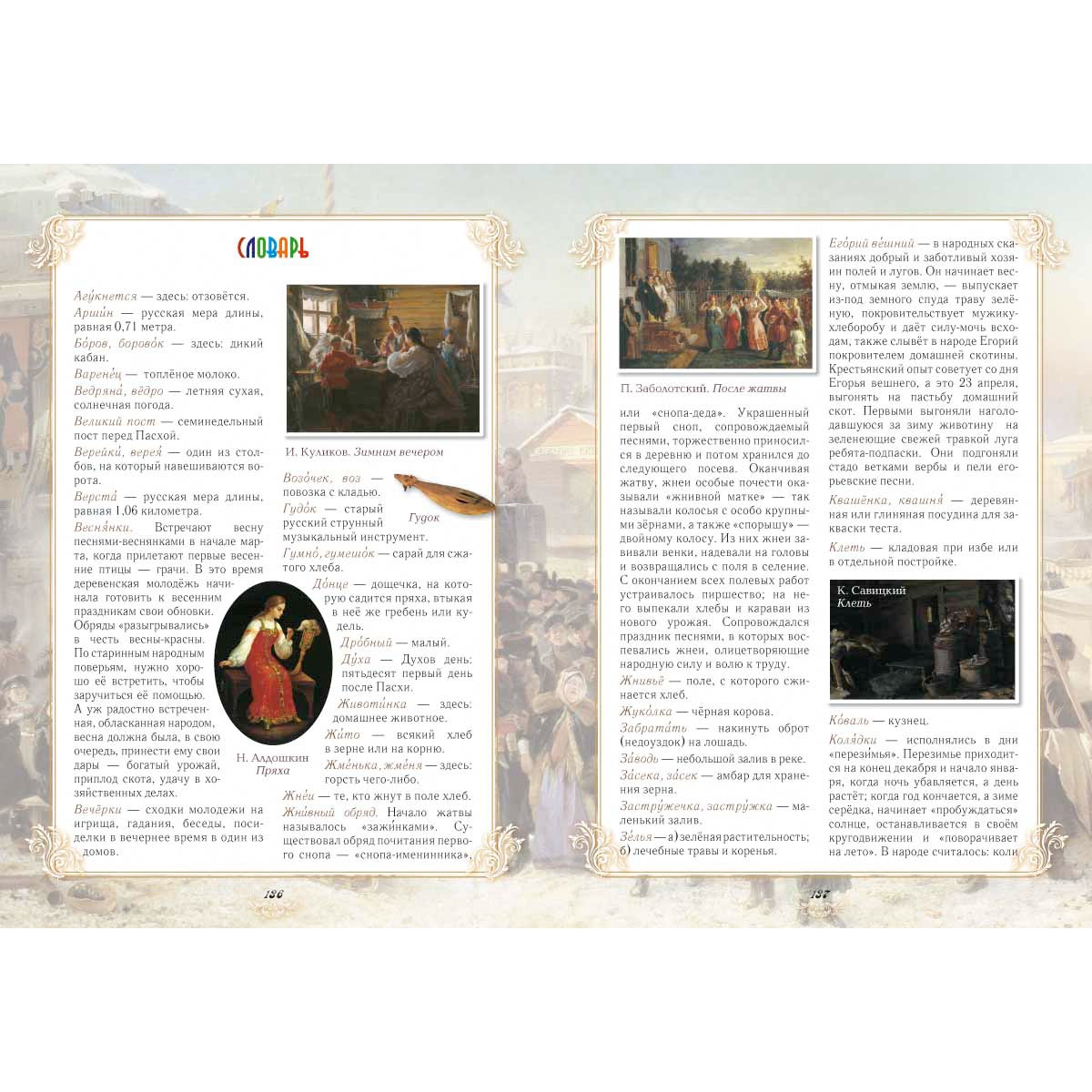 Pestushki and nursery rhymes for your kids
Pestushki and nursery rhymes for your kids
Pestushki and nursery rhymes for your kids
Pestushki and nursery rhymes for your kids
Pestushki and nursery rhymes for your kids
Pestushki and nursery rhymes for your kids
Pestushki and nursery rhymes for your kids
Pestushki and nursery rhymes for your kids
Pestushki and nursery rhymes for your kids
Pestushki and nursery rhymes for your kids
Pestushki and nursery rhymes for your kids
Pestushki and nursery rhymes for your kids
Pestushki and nursery rhymes for your kids
Pestushki and nursery rhymes for your kids